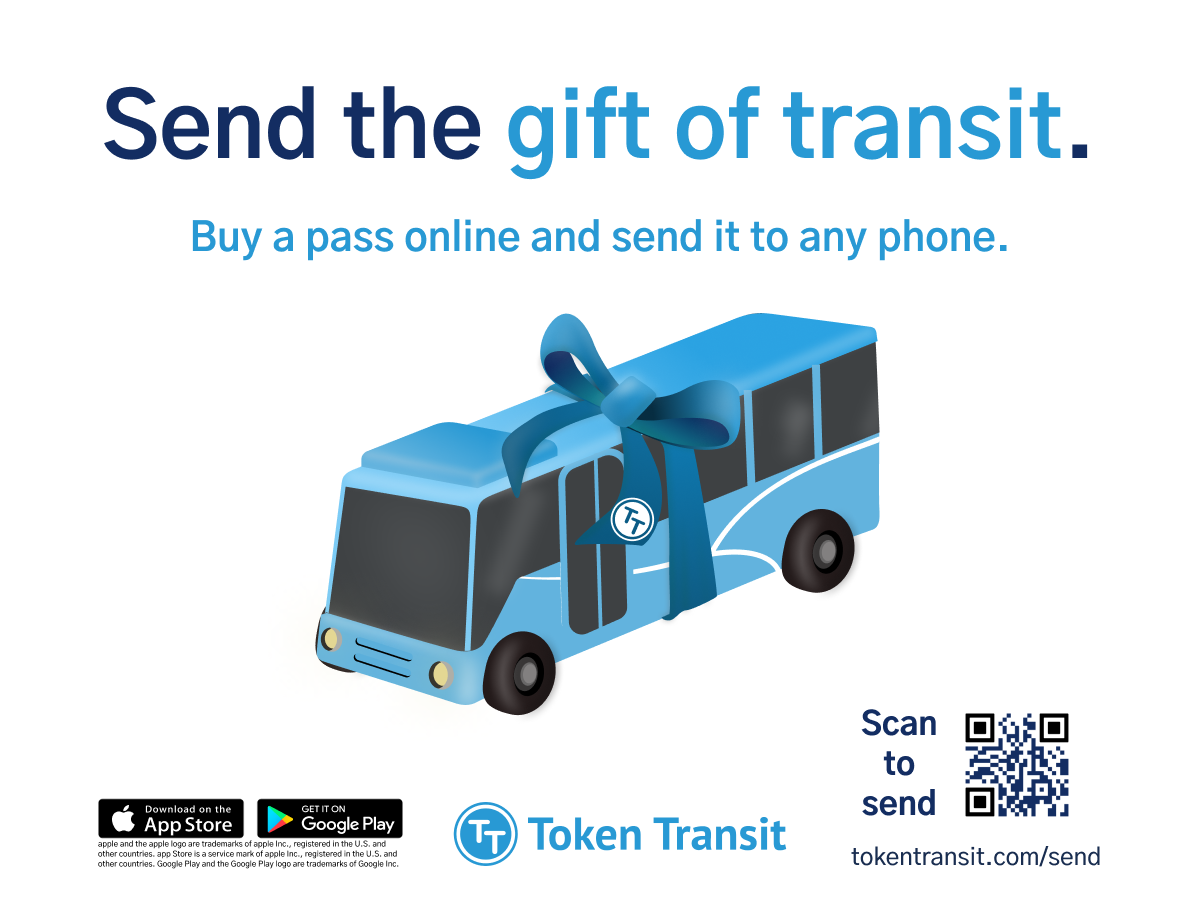 Token Transit passes are locked to an account for security purposes. You cannot move or transfer a purchased pass from one account to another.
Instead, Token Transit allows you to easily buy passes and send them to a rider.
To start, go to https://tokentransit.com/send.
Select a transit agency.
Enter the rider's email and your email (to receive a receipt).
Select the type of transit pass and add it to the cart. You can send multiple passes at once.
Enter your payment information.
The rider will receive an email with instructions on how to redeem their pass on their mobile device.