Overview
You can add and remove your payment methods with Token Transit at any time, as well as select your default payment method. Token Transit allows you to pay with most credit, debit or prepaid debit cards.
You cannot edit your payment method once entered, but you can delete the outdated payment method and then add a new payment method with updated information.
For detailed instructions on your device, see either Android or iOS instructions below.
Android
1. In the "My Passes" screen, tap on the upper left corner (right corner on iOS) to open the settings. (Tap in the location shown by the red arrow).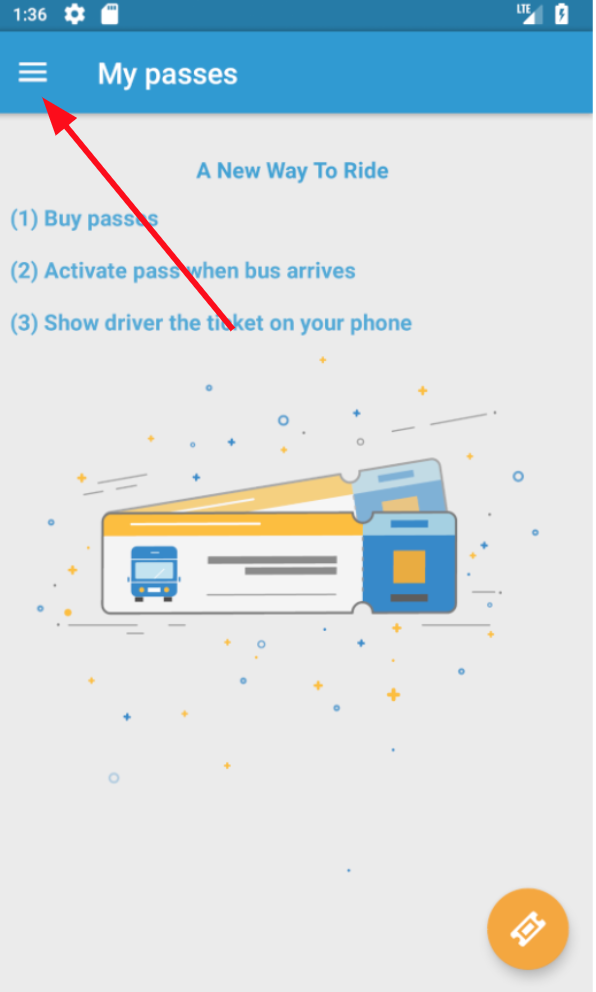 2. In the settings, tap on the line that says "Payment"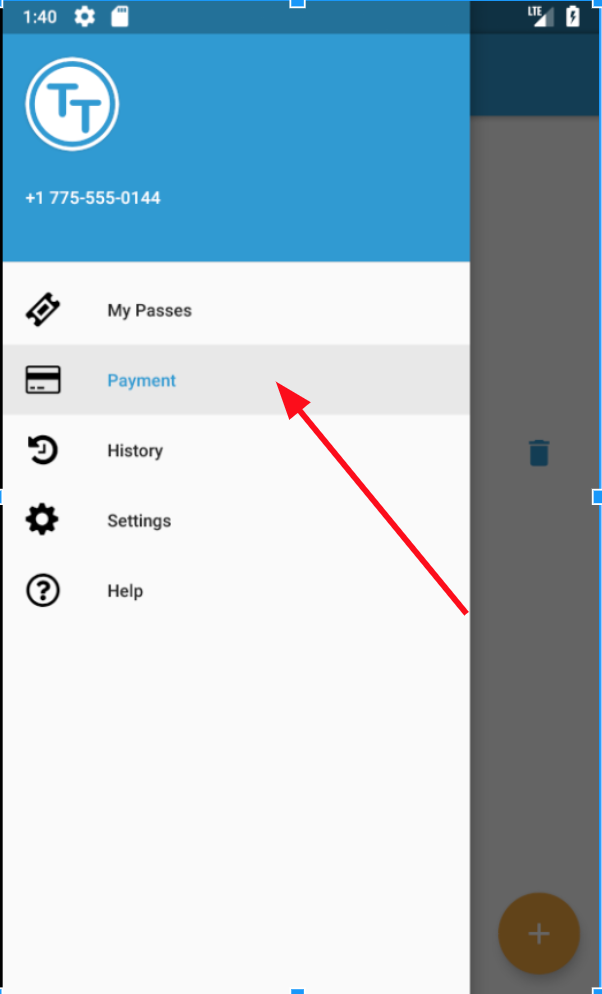 3. You will see the "Payment" screen. Tap on the big yellow button to add a new card. You can also tap on the trash can icon to remove your existing payment method.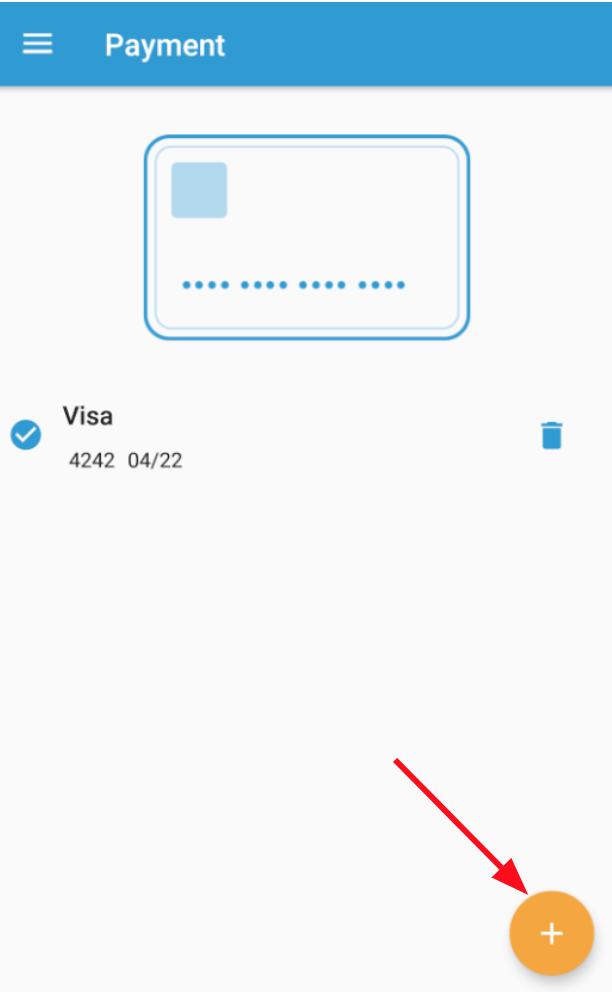 4. Once you do that, the screen to add payment will come up. Follow the instructions by entering your card number, your CSV and your security code.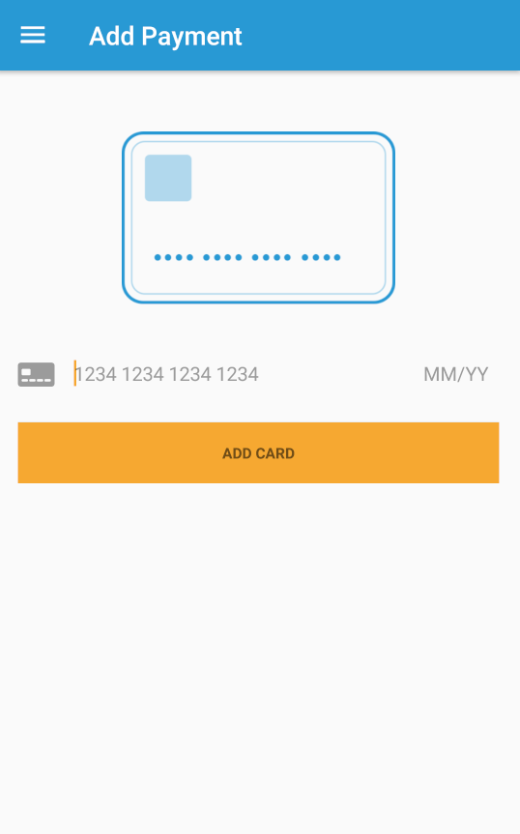 iOS (iPhone or iPad)
1. Tap the "Buy Passes" button at the bottom of the Pass Wallet screen.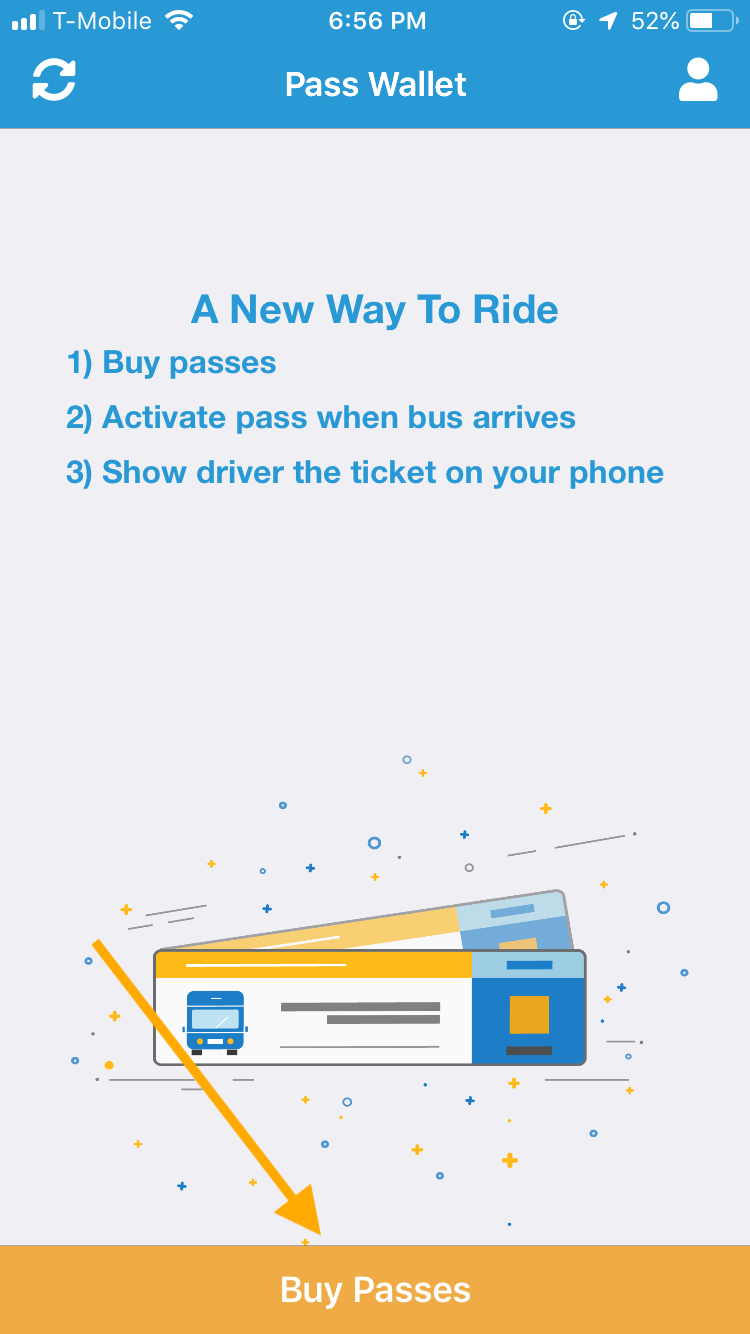 2. Tap the payment option icon. Note that on your phone this may be empty if you have no payment option selected, or may show the brand and last 4 digits of your default payment option if you have already added a payment method.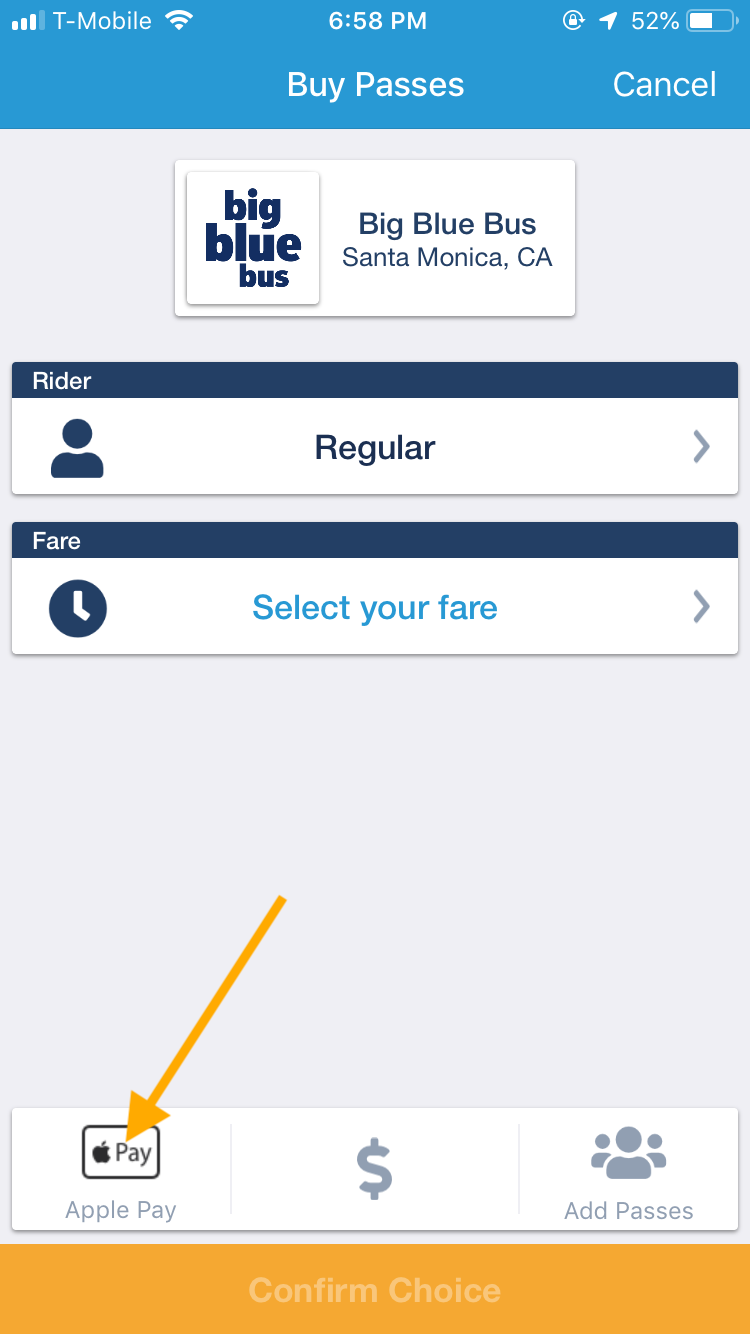 3. To add a new card, tap "Add New Card...". If you are deleting a payment option, there will be an "Edit" button in the upper right corner of the screen which will allow you to delete payment methods.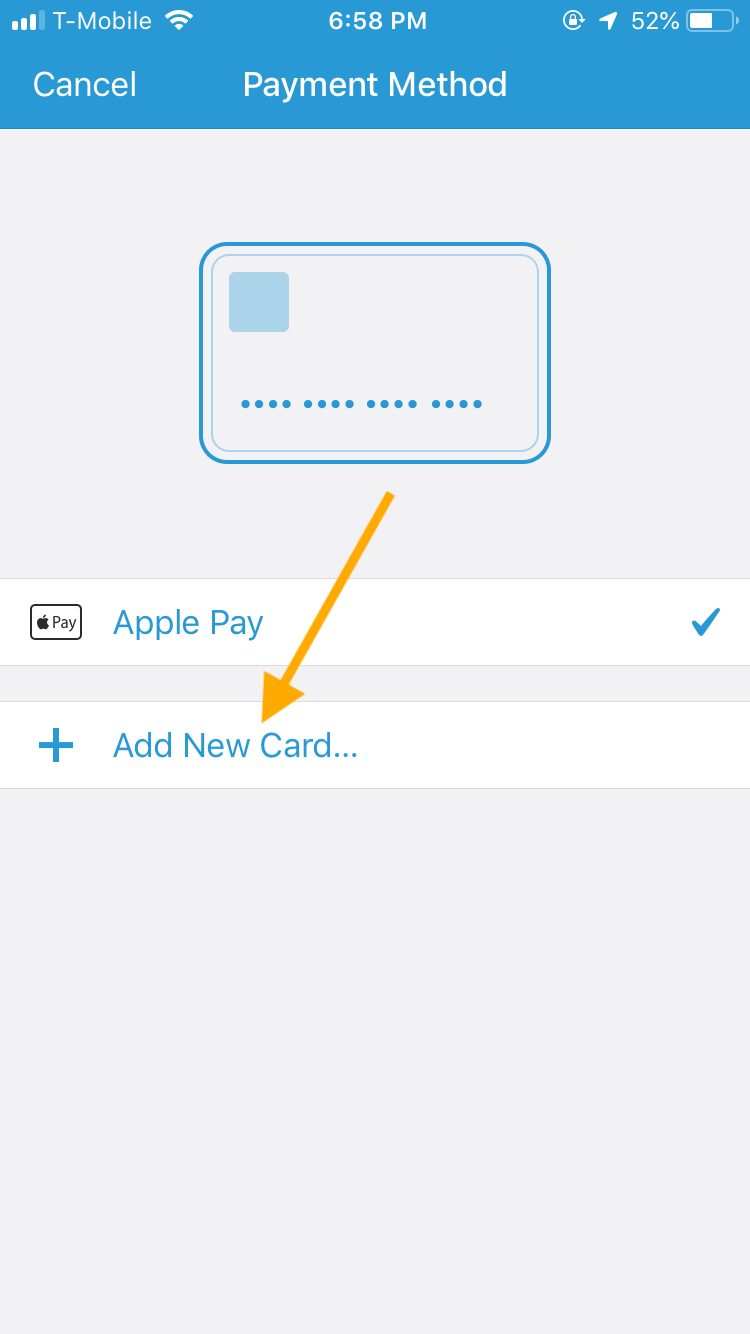 4. Enter your card information in the fields provided. Your card information is secure when using Token Transit.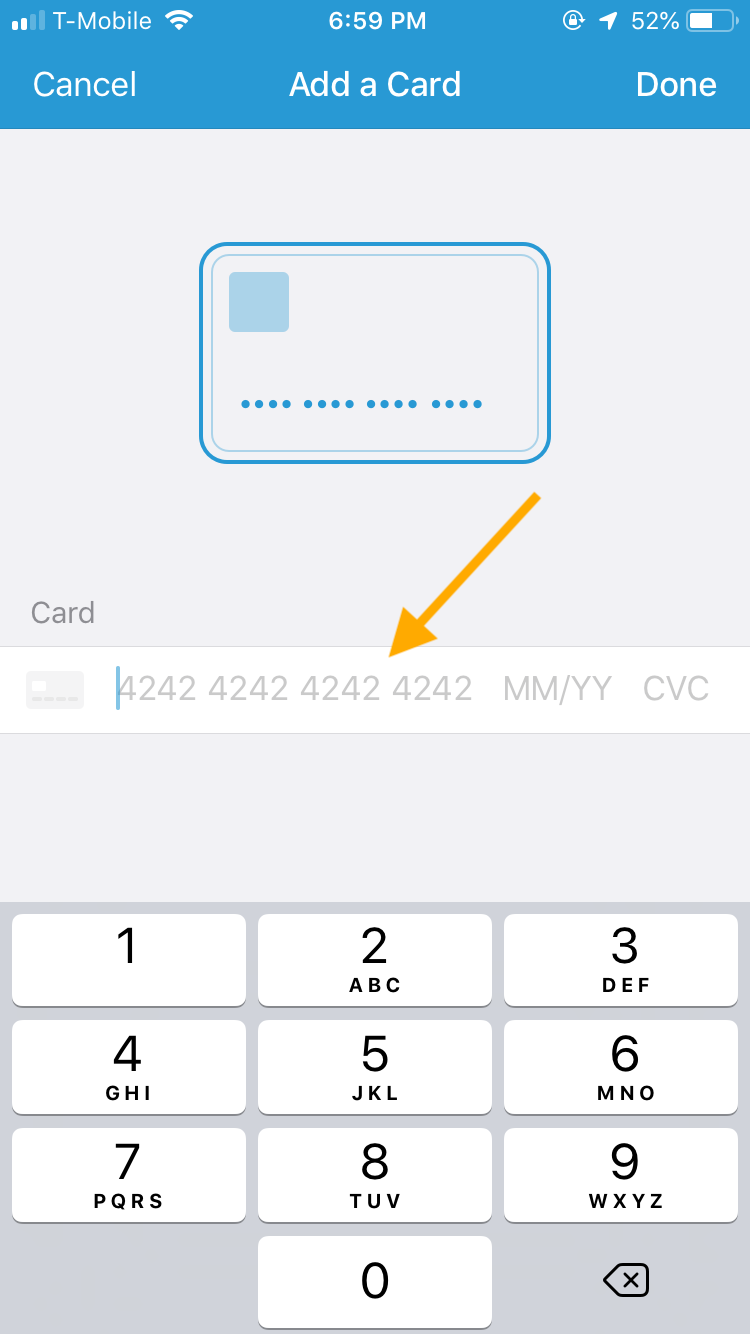 5. When you are finished entering your card information, tap "Done" in the upper right corner to save this payment method.