Token Transit supports transit agencies across the US and Canada. The app uses your current GPS location, if available, to select a default transit agency for you.
If you need to change your default agency, follow these steps:
1. Select Current Agency
Go to the Buy Passes screen and tap the current transit agency to enter the transit agency selection screen.
Tap "RTC"
2. Choose New Agency
Choose your new agency from the list available. Your currently selected agency is visible as the top item.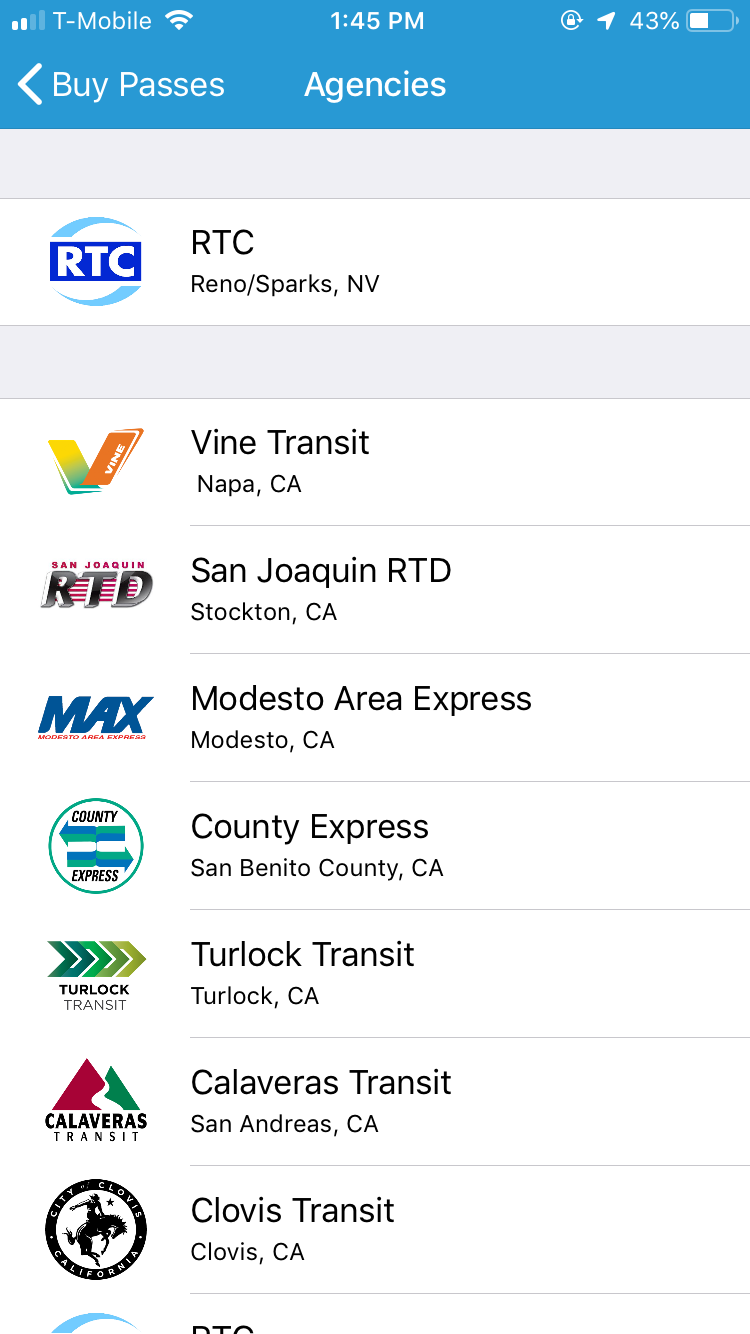 Select agency from list
3. Buy Passes with New Agency
Now your new agency will be available in the app and you can buy passes.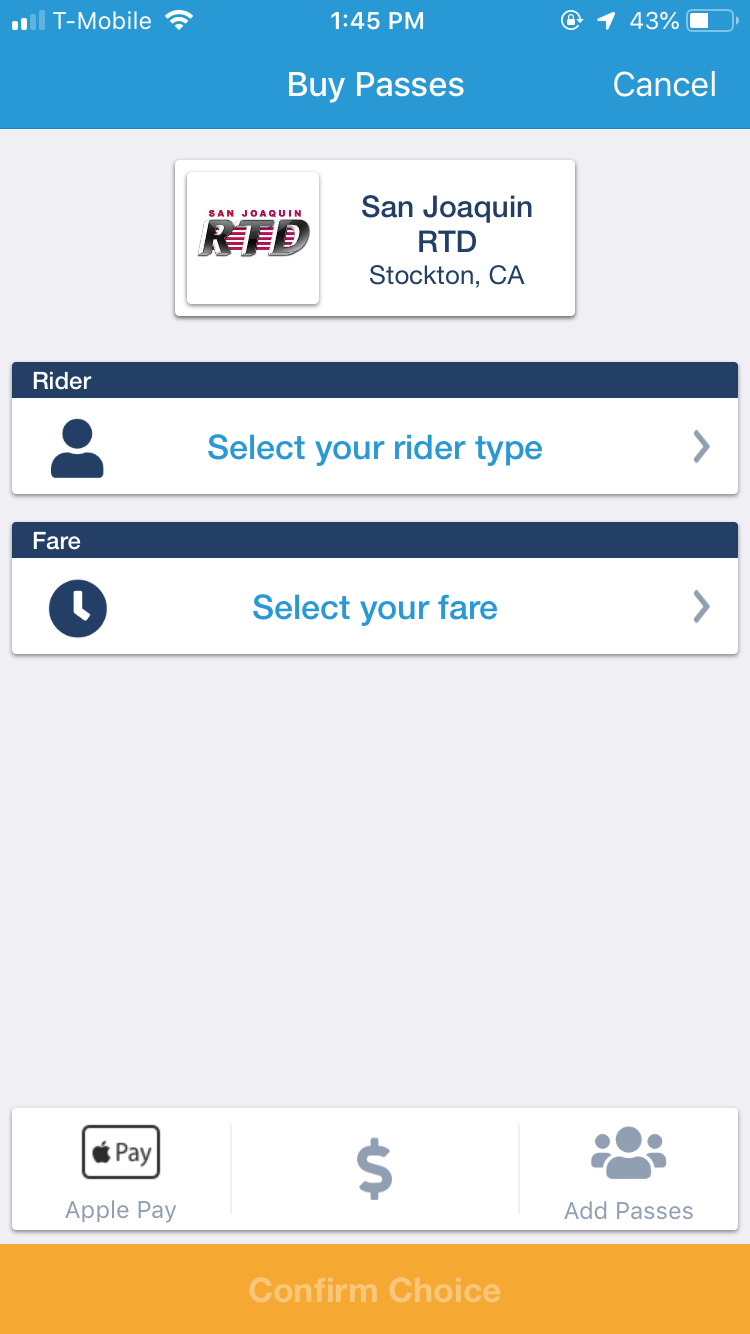 Buy passes